Anna Todaro Sadur Art Statement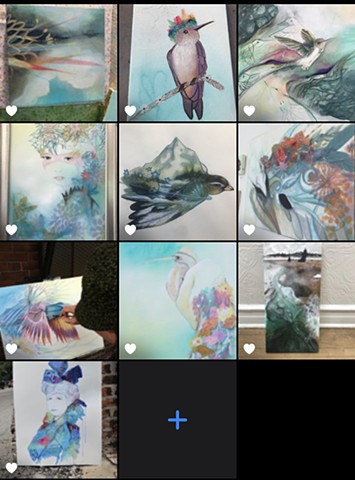 Over my many years as an Artist, there are a few consistencies in my work. Everything is always moving and changing, I am always looking for the things other people may not see, I have a deep need to find my own voice, I LOVE birds, nature, and faeries, I like to dance with my paint, and my work really is based on the world I really see.
While the pandemic did not feel like "art making" time, in 2022 I finally feel called to create. I have never been one to follow the crowd or to follow someone else's path so I have been taking a lot of time to go through older work, recent sketches, and new thoughts and allow them to marinate to help give me new direction.