About Anna Todaro Sadur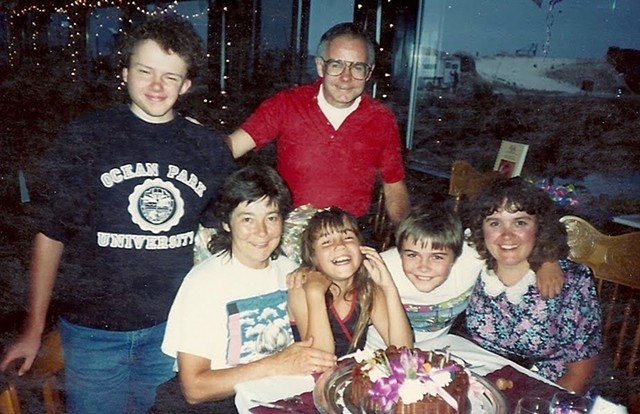 The one thing that ties together everything I do in the Arts was my 9th birthday party. My family had recently found my dad's sister, Jimella, who had been missing since they were children when she was disowned by their mother. For me, it was like finding this magical creative genius auntie, who lived by herself in a magical forest in the woods and by the bay, who I had never known existed.
We flew out to Willapa Bay in Washington, from Chicago. Jimella was a Five Star Seafood Chef and had an amazing restaurant called "The Ark". The welcome she gave us was designed as a whimsical birthday party for me, because it happened to be my birthday. That event changed my life and I think that I am in a constant state of trying to recreate those feelings from that day for other people. It is the event that I can tie to the many different things that I am drawn to as an artist.
That birthday was not simply about the twinkle lights, and the beautiful ribbons, the flowers from the garden on the decadent cake, the aromas of herbs growing around the building, and the deliciousness of the gourmet meal. It was also about the love in the room, the connection the staff had with her and Nancy all around us, the beauty of Willapa Bay in view, and the way that everything about the Bay was echoed into the room with this sense of connection and wonder that brought everything into a unique space and time. This was not regular time as we know it, this was magic hour time; this was "all of the artistry and beauty of the Pacific Northwest", "Ark" restaurant time. This was my introduction to this way.
I was in love.